After selling my VLCT (i know mistake) i purchased a VN calais 5.0L came with most of the mods already done plus a white/grey custom interior.
Bigger heads
Big cam (not sure of specs)
Senator injectors
Extractors
LSD
Was running microtech and supposedly made 190 rwkw but carnt confirm that anyways things started to let go on it weather it was age or what
so had to replace exhaust gaskets, brakes, power steering pump, steering rack, fuel pump and lines.
The diff which was a LSD was ****ed and singled from the day i got it so eventually it **** itself and ended up putting mini spool with 3:7's along with that the uni joints and center bearing where thrashed so they where replaced also.
I then ended up fitting a set of zenetti 20" rims to her to improve her stance
I entered her in easternats this year and had a ball ending up coming third outright in go to woah and had a good response to the vehicle.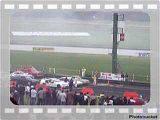 Meanwhile after bening find no less then 6 time for driving an unregeistered vehicle i was on my way back from getting a RWC when a ****head ran up the back of me casuing $5k worth of damage and he wasn't insured i mangaed to get some money off him but not all of it anyways its in the process of getting repaired with big plans.
House of kolor purple over heavy metallic silver and 355 stroker hopefully be finished for summernats. will post more pics of the damage and build in the next few weeks.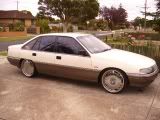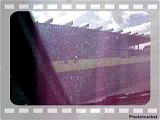 Feel free to post comments