Figured i may aswell post my epic saga of crap to getting my VL to where it is.
Early last year i took purchase of a nice clean, stock 1986 VL Commodore SL. I bought the car from a caryard, there were a few things wrong with it but it passed a Roadworthy (i wonder how now as i will go into)
The car was a dream to drive for the 4 days that i drove it. On the 4th day i took some mates out driving, it was wet so i was being cautious. I noticed that no matter how little i gave the throttle it always seemed to want to spin the rear tyres in the wet. I thought it must have just been me not used to the power but it kept happening.
I was driving home and a guy in an XR6 decided that he wanted to come into my lane. That would have been fine if the traffic ahead hadnt of been stopping. I got on the brakes to slow the car down, faster than i had anticipated needing to because of this new car in my lane.
As i was travelling in the farleft lane i was right up against the kerb. Fate would have it that i was going through a massive trough of water where the stormwater drain was not efficiently clearing the water away. The car aquaplaned and hit the XR6. Just my luck the guy had a towbar on which annihilated the Rad Support.
So this is how my car looked: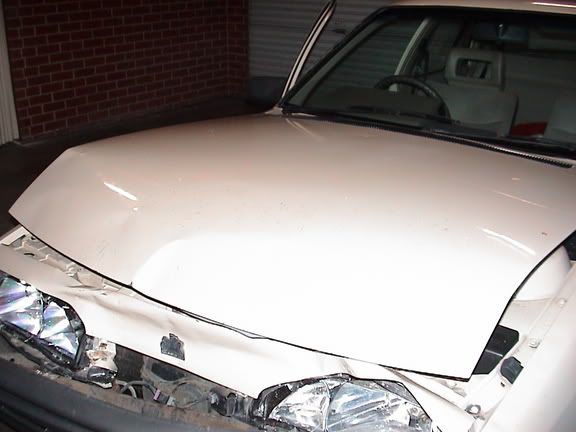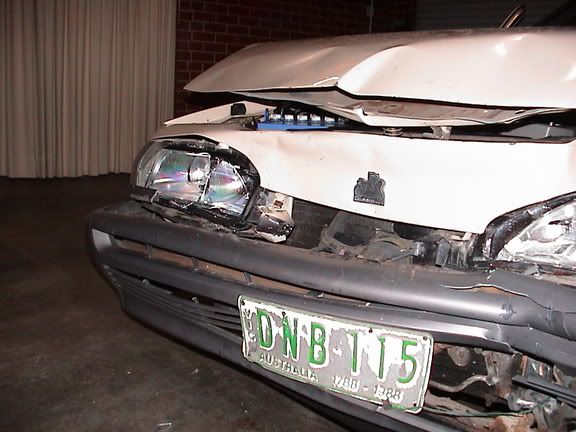 I think you get the picture...
Having only bought the car 4 days previously and having spent all but $100 of my savings i was up against a wall. I had two choices. Rebuild it, or scrap it and start saving again.
I decided to rebuild. I bought a VL off of "Sinister" and got it loaded up on the car trailer and brought it home and got started stripping the car for parts. Namely every front panel and the rad support and headlight supports.
Having had no experience with this before me and my old man set about rebuilding the car. Grinding and welding so that in the end the front left hand side sits an un-noticeable 2mm off of centre.
Being at TAFE full time i only had weekends to work on the car, and needing to pay for the repairs, i was working on the car from 7 am saturday to 3pm saturday, sleeping, going to work then waking up at 1pm and working until 6
I did this for 3 months straight and this is the end result.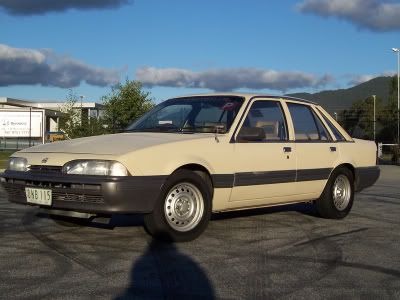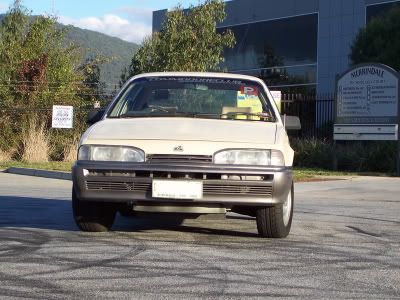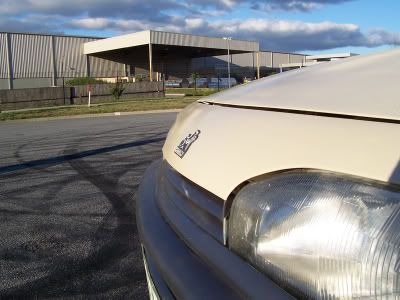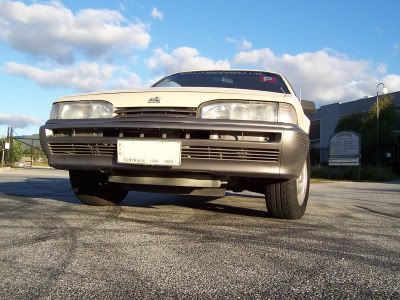 1986 Commodore VL SL Sedan
15 Inch Interceptors
Sony XPLOD Headunit
Sony XPLOD 4" Fronts
Sony XPLOD 6x9" Rears
Custom 24mm thick Parcel Shelf
Extractors
Sports Exhaust
Unfortunately the car was rear-ended on a Commodore Club Cruise late last year and because i could see no damage i said "Forget about it" as he had hit my towbar assembly under the car.
On closer inspection the bootlid has been warped and god knows what else. So the car has become a daily driver while i save for my next car. Im thinking a 5.0L VL