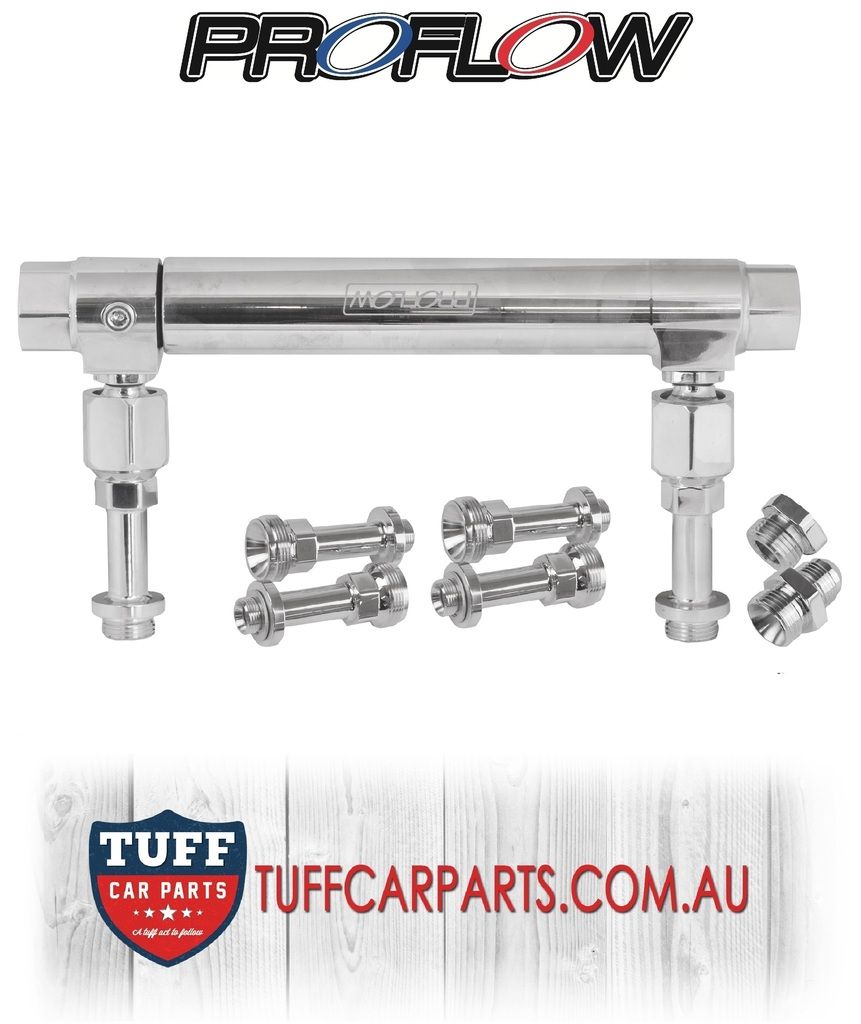 Tuff Car Parts is now proudly stocking the ever popular range of Proflow adjustable fuel logs. This famous piece has recently been updated with new additions and improvements, making a good performer even better.
The fuel log is effectively a distribution block designed to feed multiple carbs or even a single carb with dual inlets. It is run from the regulator to each bowl to supply the fuel feed.
Prices starting from only $162.95!
Please see the link below for further info:
http://www.tuffcarparts.com/index.ph...ry&path=180_35