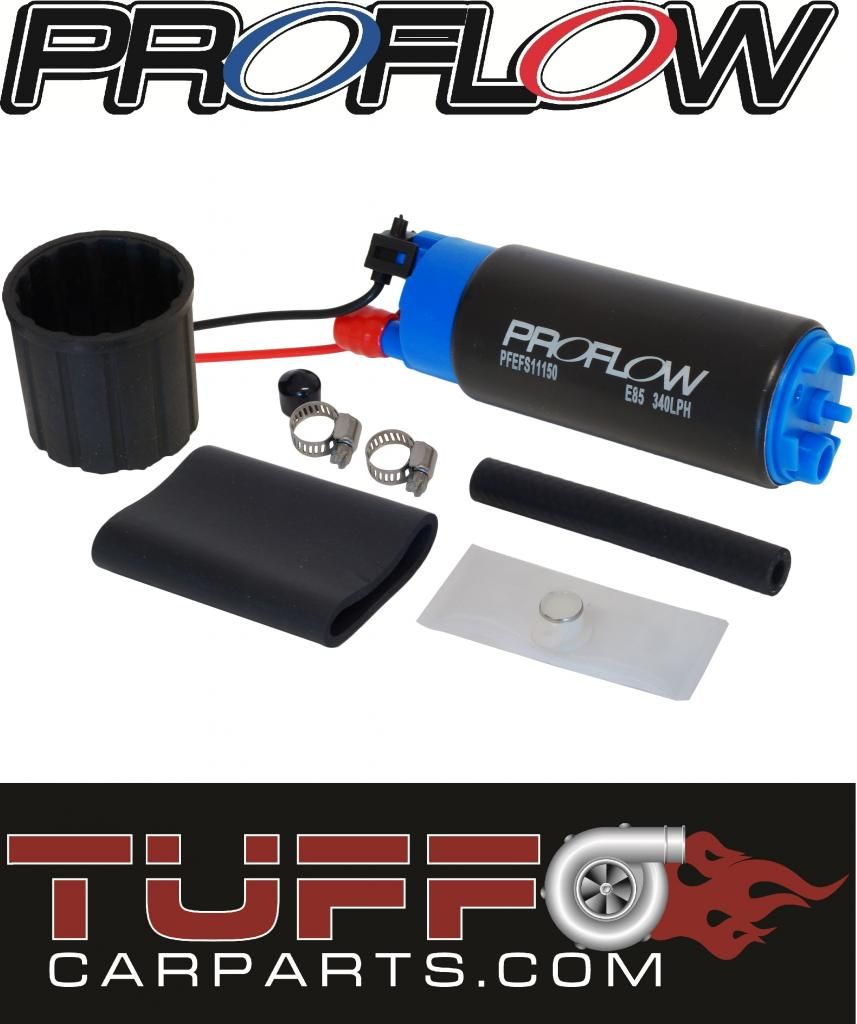 The all new Proflow E85 340LPH internal fuel pump kit is now in stock @ Tuff Car Parts!
Awesome upgrade for anywhere a Walbro fuel pump can be used, including Falcon XR6 Turbo, VT-VZ Commodore, Mitsubishi EVO, Subaru WRX, Nissan & more!
At only $149.95 inc GST, these fuel pump kits represent fantastic value!
Genuine E85 compatiblity means you can run these on E10, E85, or even regular pump unleaded fuel!
Huge 340LPH of fuel flow!
Supplied as a full kit including filter, sumbersible E85 grade fuel hose, EFI hose clamps & more!
For further info please see our website link below:
http://www.tuffcarparts.com/index.ph...path=180_35_37