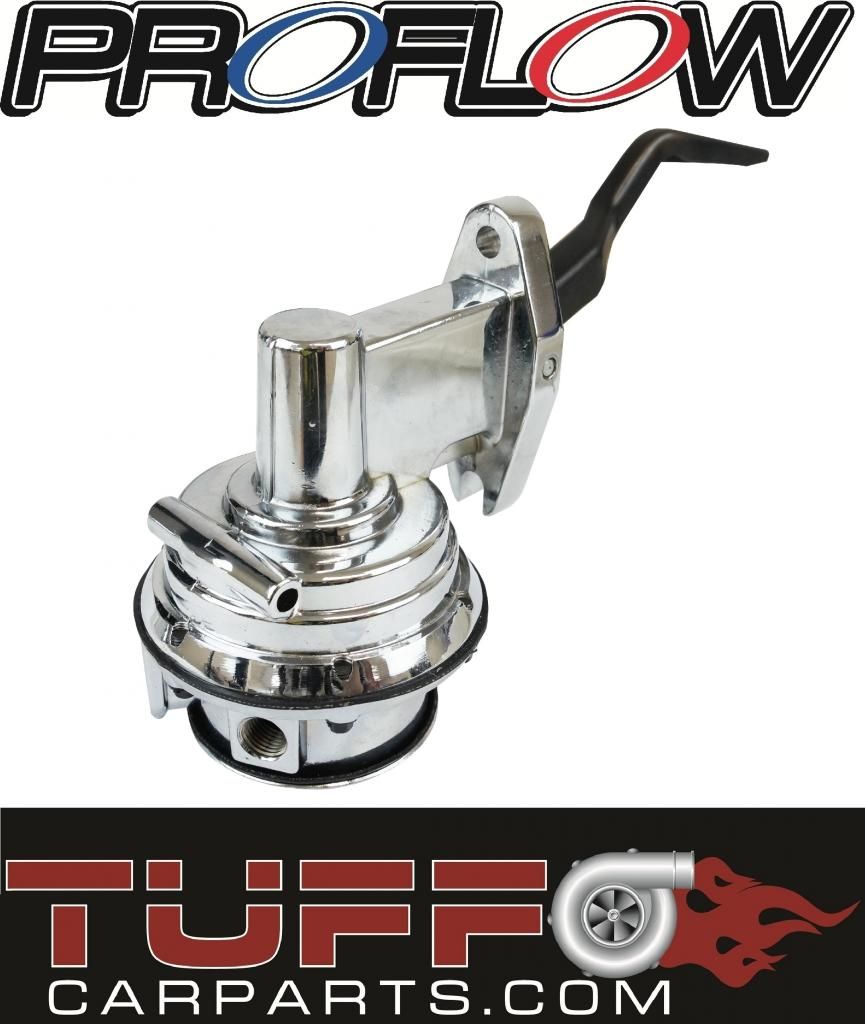 Proflow Chrome Plated 100GPH Carby Fuel Pumps now in stock @ Tuff Car Parts!
Unbeatable looks and performance at bargain pricing!
Pricing starting from only $62.50 inc GST!
In stock NOW for:
Holden 253 & 308
Small Block Chev 350
Big Block Chev 454
Ford Windsor V8 289 302
Ford Cleveland V8 302 351
Ford FE Series V8
Ford Big Block V8
Pontiac V8
Oldsmobile V8
Proflow mechanical fuel pumps feature a chrome plated finish and an adjustable 360 degree housing to accommodate any and all fuel line routing configurations. Gasoline only. Shutoff pressure pre-set at 7-1/2 PSI so a fuel pressure regulator is not required. Inlet & outlet tapped for 1/4" NPT.
Please see the link below for further info or to place an order!
http://www.tuffcarparts.com/index.ph...80_35_37_ 249
Thanks,
Justin
Tuff Car Parts
www.tuffcarparts.com