Well, it's been a few years since joining this forum and I thought it about time to post a "My Ride".
Model: VZ Clubsport R8
Colour: Devil Yellow
Body kit: Std VZ Clubsport
Engine Type: LS2 6.0
Engine Mods: Autowerks Stage 3 CNC ported heads, Stage 3 MkII cam, Patriot gold dual valve springs, titanium retainers, Moly Pushrods, lifters, ARP head bolts, VCM OTR and Autowerks custom tune
Power: 436rwhp / 678.8NM
Exhaust: Di Fillipo 1-3/4" headers ceramic coated, high flow cats, dual 2.5" exhaust
Gearbox: T56 M12 with an Autowerks stage 1 clutch kit
Brakes: Being an '06 I got the AP Racing calipers
Suspension: Stock for now - Nolathane bushes have tightened things up nicely
Wheels and Tyres: Std VZ R8
Interior: Full black leather VZ R8, binnacle gauges
I sold my VTII Calais a while ago and began the long and frustrating hunt for a replacement with the hopes of finding a nice unmolested VZ R8 Clubby.
From the time I first saw them, I had my heart set on one in Devil Yellow, difficult to find, but in the end - definitely worth it.
To cut the long story short, I found build 920 in north QLD and after a couple of really generous offers from a couple of forum members, Inspections were done and and the deal finalised. The previous owner was fanatic about the car. It was driven rarely and when not in use was covered in the garage with towels over the seats. According to HSV, there were 34 of these '06 Clubsports produced in the Devil Yellow.
About a year after picking her up I took her up to see Sonny at Autowerks who added a few choice parts to get her to the point she is currently at. The increase was fantastic and really transformed the car - from 202kw/431nm before to 325kw/678nm
So here she is: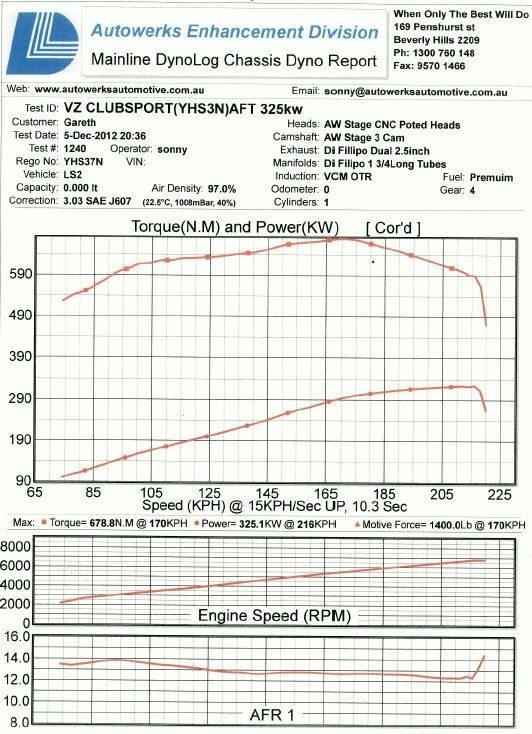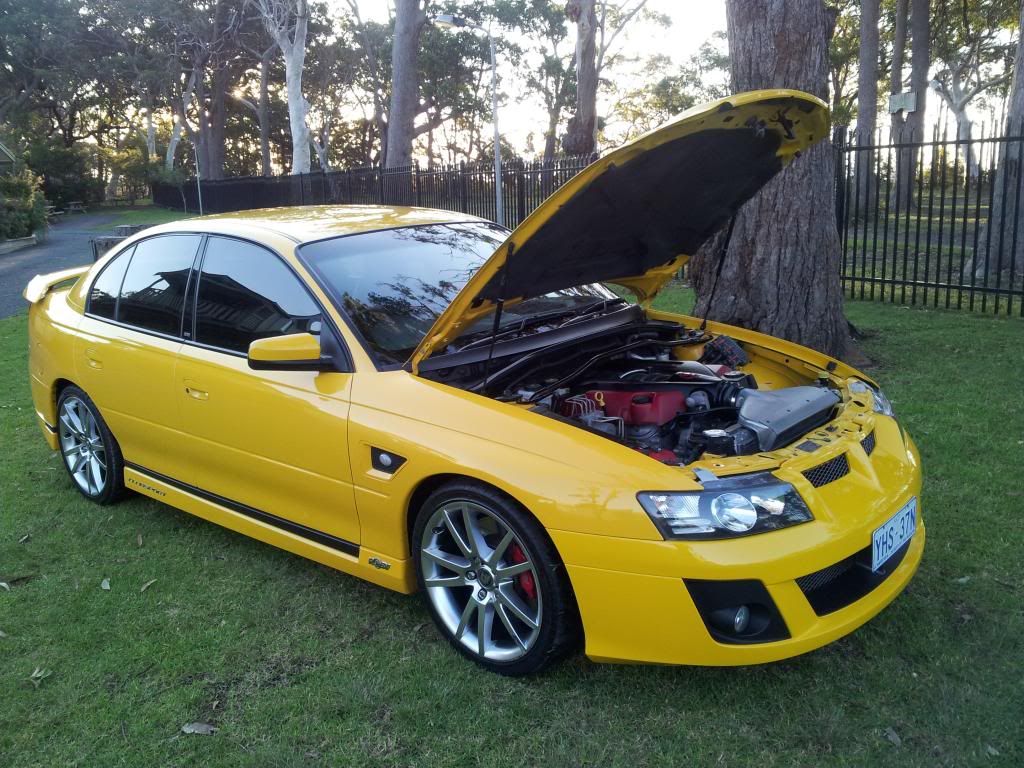 Only changes for the car in the near future are some coil overs, fix all four rims and respray them and fit a FAST manifold and tidy the bay.
Cheers,