Model: VL calais series II maroon over silver
Year: 1988
Engine: RB30E with a high flowed T3/4
Gearbox: N/a witch has proven to be very strong
But will be getting a full glide once the new motor go's in.
Exhaust: Standed vlt manny , 3" exhaust turbo back, high flow cat.
Wheels: Cv8 monaro 18s . But will be going back on polished calais rims with white walls after paint
Mods: High comp motor - highflow t3/4 turbo - Catch can - boost controller -3inch cooler piping with large front mount intercooler. (every rubber hose was replaced - new water pump - basicly everything besides the inside of the motor has been changed.
monro shocks and low springs
Future:
full respray ,
custom seats and dash ect,
Ls1 engine swap or tuff 355.
9inch diff built to not break.
built gearbox.
fully rebuilt boot install - subs - new speakers all round with a tv
PAST:
This is where its all going to start. when i was 14 years old i used to go driving down chapel street with my older brother , witch i was amazed at the cars and the nightlife . and some of the cars like a Harlequin walkinshaw,vl turbos . bt1s , all tuff street cars you could think of , anyway after falling inlove with the sounds of a vl turbo that came flying past us on princess highway one night . i knew i had to have one , so i saved up every cent i could and ended up buying my 1st car when i was 15-16 (vl calais s2) n/a . witch cost me $6000 but was one of the cleanest vl's around . everything was stock. soon after that i was learning to drive one day and guess what (stalled and didnt start again . i wasnt happy , anyway after the car sat out the back yard for like half a year . myself and my dad finally got it running again. then the mods started - extractors - exhaust - pod filter -all the normal stuff , then i ended up buying vy gts rims - then back on polished calais rims - then i got chrome 19s - then changed my mind yet again (had like 6 sets of rims for the car so far haha.
anyway im now 22 years Old. i know time flys, and myself and my girlfriend had a long and hard chat about selling the old girl (due to the fact i own a
cv8 monaro now witch is on 20s - and has all the goodies , witch makes the vl look not so needed anymore . and power wise going from an ls1 - to the N/a vl wasnt fun . so i ended up turboing the calais . (the only issue iv has with the calais is the paint the boot lid has peel and so did the nose cone witch i wasnt worryed about as its easy to get them resprayed ..... Untill i washed the car for a CT cruise and the bloody roof started to peel, that was it, i was over it so bad . basicly chucked the car up on the net for 4k as i was so over it. and had people calling me offering like 1000-2000 witch was a joke iv spent more on highflowing the turbo then that. so basicly after a long talk and the fact its my 1st car we have decided to rebuild the car from ground up . i know it might be stupid as resale isnt looking good for vl's right now. but hey if im going to keep it then why not blow 20-30k on a car that iv always loved . so heres where the project starts thanks for reading my post and hope you's can follow the build.

Pictures.
back in 2010
2011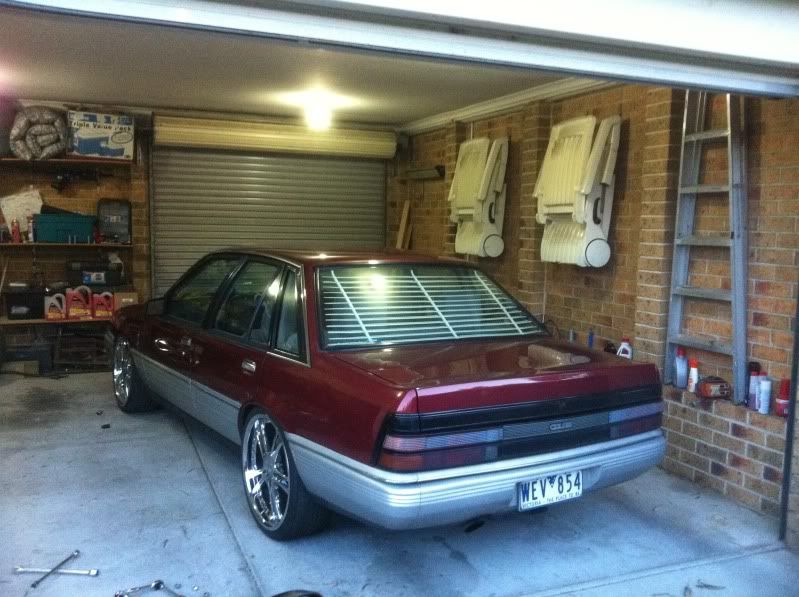 2012 how it sits right now befor the build starts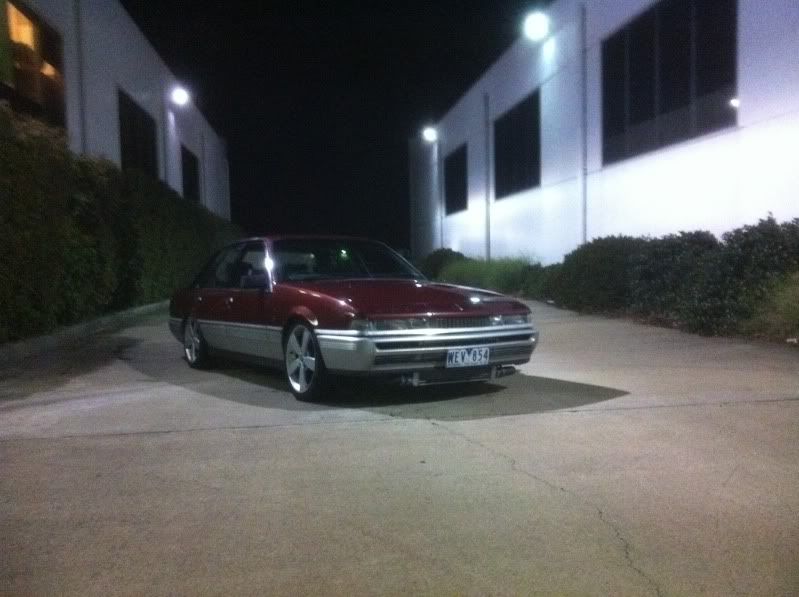 and this photo taking from this friday night 13th of july 2012