hey all, My name is johnny and this is my factory VL turbo berlina. Bought it a while ago after i sold my VN Manual.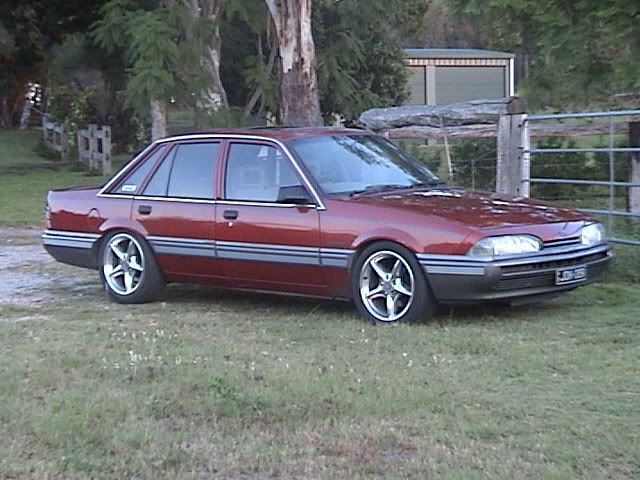 Its got 17'inch VR GTS wheels (polished)
King Super Low Springs
3inch mandrel bent Exhaust from dump
5 speed manual
Turbosmart Boost controller (set on 9 PSI)
Greedy Turbo timer
Autometer sports comp boost gauge
Factory electric sunroof
custom exhaust manifold
Kenwood Stereo, 2 300 watt 6 x 9, Kenwood CD50 x 4 head unit and 6inch fronts
Kmac Adjustable front
This it whats currently done to the car, but very soon it will have a 600 x 300 front mount cooler and custom 3 inch dump pipe.
Down the track might look in to bigger injectors, Tx1 Camshaft, garret gt30/40 and a ported haed with bigger valves. Maybe a coat of paint would look cool too? lol thats along way away though

.
Newayz let me know what you think.
johnny