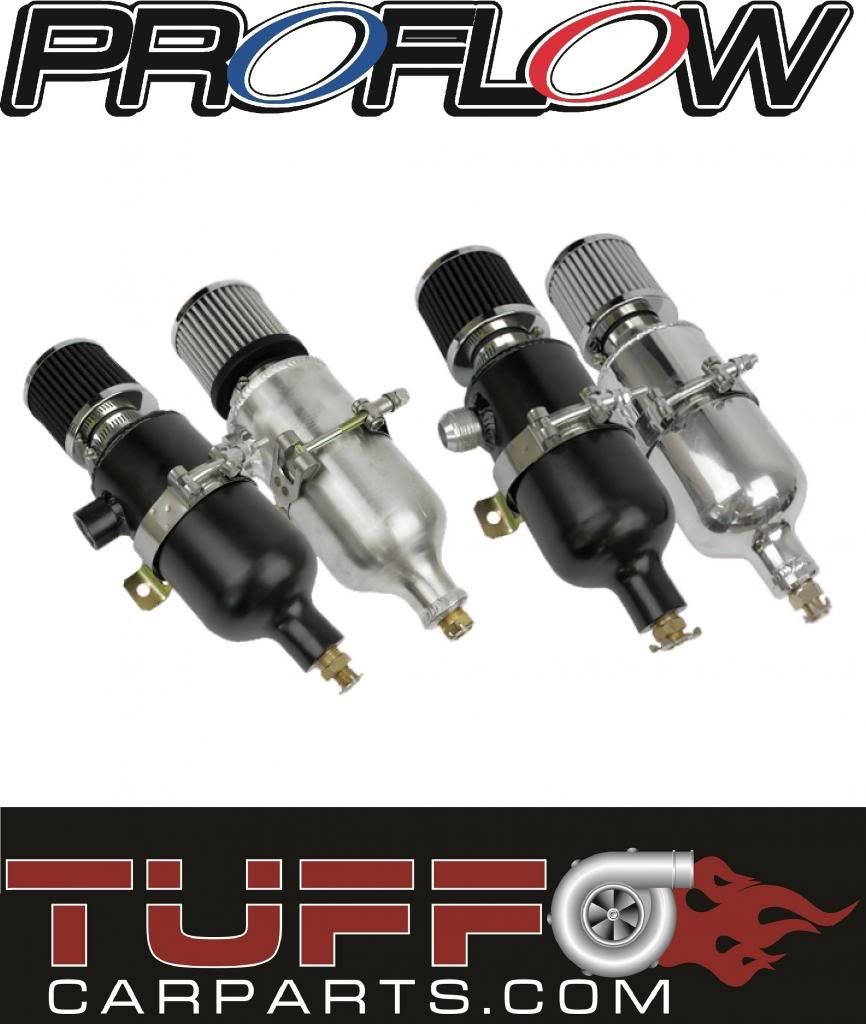 Our long awaited shipment has just arrived, and Proflow Catch cans are now back in stock from under $65!
Need a good quality baffled oil breather tank / catch can for your ride?
Proflow 750ml oil catch can / breather tanks are now in stock at Tuff Car Parts
These catch cans / breather tanks are specially designed with a quenching plate to cool hot oil vapour and turn it into a liquid so it can be collected in the base. It comes with a cotton filter/breather with clamp to stop it coming loose with vibration. The brass drain tap allows easy draining of the unit.
Available in stealth black, polished or natural finish, with a choice of male -12AN fitting, or female 1/2" NPT fitting
Don't pay over $105 elsewhere, these start from only $64.99 inc GST and are in stock now at Tuff Car Parts
For specs and further info, or to place an order please click the link below:
http://www.tuffcarparts.com/index.ph...=180_203_20 4