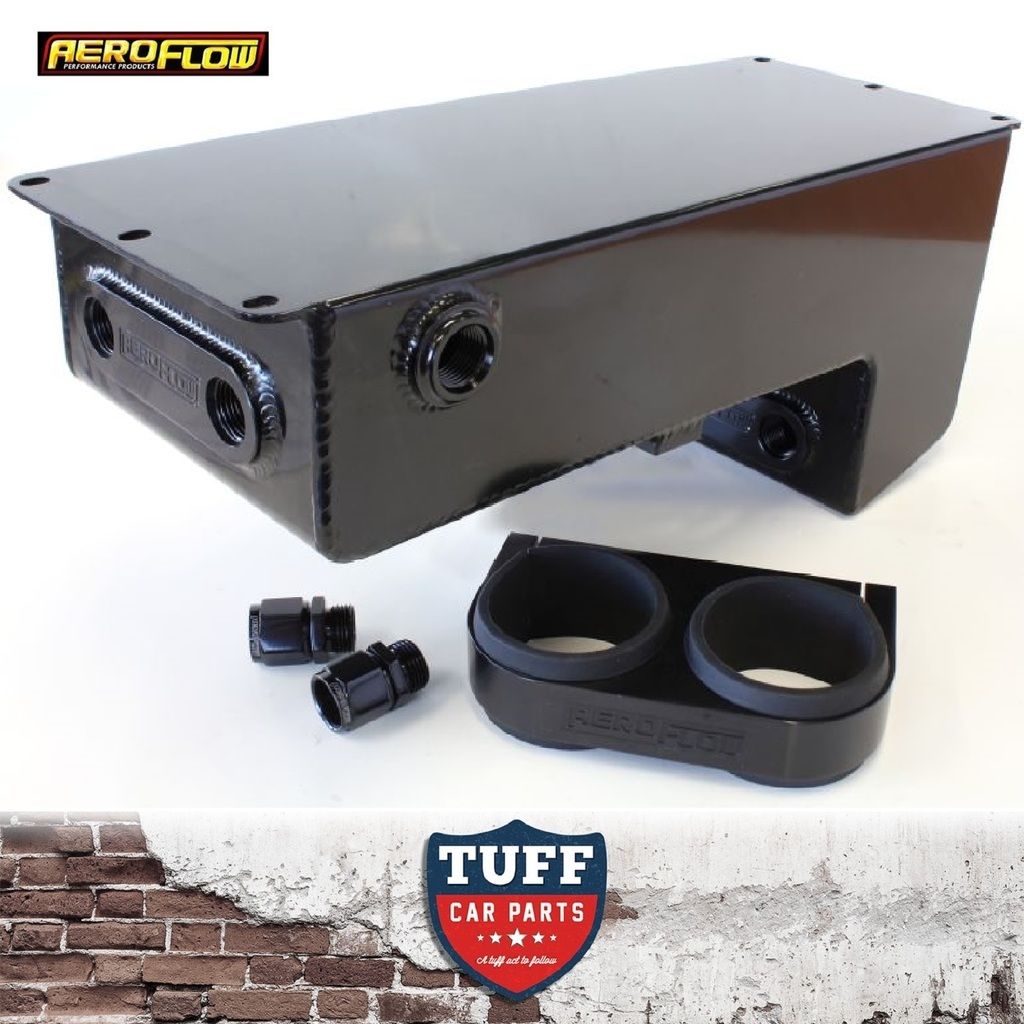 Aeroflow dual pump 4.75lt under car surge tank now in stock @ Tuff Car Parts!
Sick of the smell, noise and loss of boot space associated with a boot mount surge tank? Then maybe this is an option for you.
Available in polished or anodized inside and out black (for E85 compatibility), these tanks have a 4.75lt capacity and come complete with a billet fuel pump mount.
Need a pump? No probs, we have these listed in our store too! Choose from Bosch, Aeroflow or Proflow 044 style fuel pumps that are also listed.
Only $299 inc GST with free delivery, please check at our store for further info or to place an order:
http://stores.ebay.com.au/Tuff-Car-P...&_sid=89127851