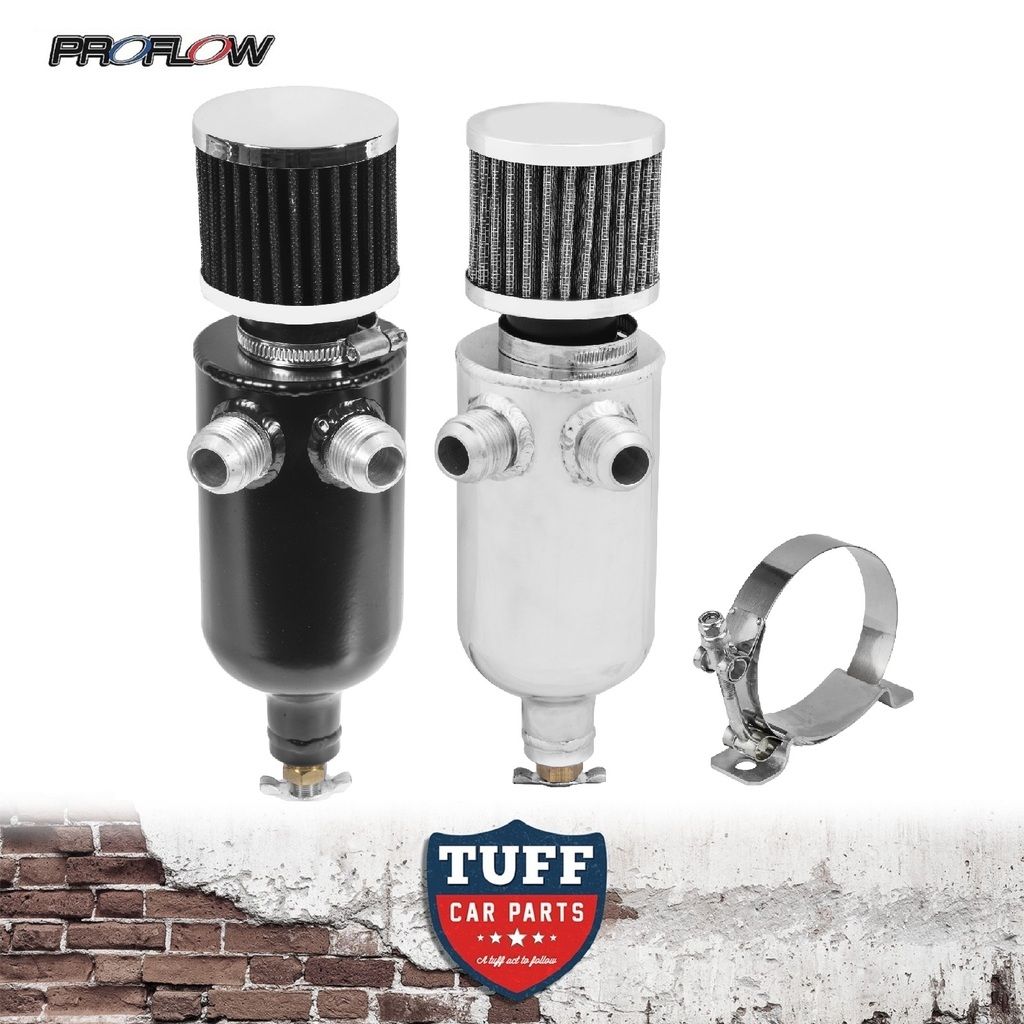 Proflow twin inlet catch cans now in stock @ Tuff Car Parts!
These popular 750ml catch cans come in polished or black with 2 x male -12AN fittings. A special quenching plate design allows the vapour to cool and collect the oil at the bottom while the brass tap allows easy draining of the unit.
Available with single or twin inlets, with pricing starting from only $79.99 inc GST
Please see the link below for further info or to order:
http://stores.ebay.com.au/Tuff-Car-P...p4 634.c0.m14
At Tuff Car Parts, we stock a wide range of catch cans from the leading brands including Proflow, Aeroflow & Elite Engineering.