G'day guys, not exactly a VL but my mate's white AW11 Toyota MR2 was stolen last last from Glen Iris, in Melbourne. His post from facebook:
"STOLEN:
1988 Toyota MR2 AW11
Rego: PAZ727
White Exterior and Grey Interior
Car is in good condition and
Black wheels with Train Handle hanging from tow point (see photos).
stolen from Glen Iris (inner east Melbourne) this morning, approximately between 02.00 and 10.30.
Please share the word and keep your eyes open. Any help in finding it would be beneficial. If you hear anything, please give me a call, 0424480010.
Thanks
Andrew"
Pics of the car: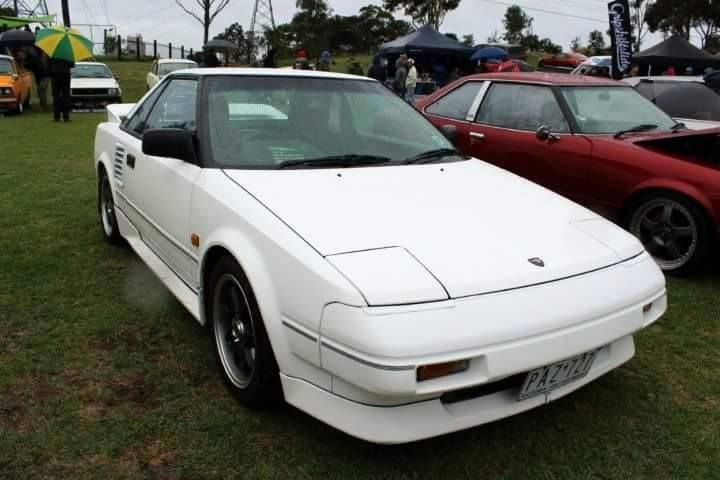 Please keep an eye out. If you see or hear of the car or any parts from it please contact either Andrew or myself.
Thanks,
Michael